Welcome to our Stan James review. Stan James is a bookmaker from the UK, which offers a good online service. In the following review, we will take into consideration all the features they provide, and we will compare them to the other bookmakers on the market.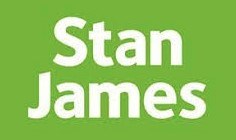 If you would like to review the Stan James website yourself, you can simply click on the following link and visit them. If you register at their site you can get twenty pounds in the form of free bets.

Information about the Stan James's licence
Thank you for keeping up with our Stan James review. Stan James is a Gibraltar-based bookmaker and it has its license issued by the government of Gibraltar like other of the best betting sites. In addition, they hold a UK license, which means they can legally serve Scotland, Ireland, England, and Wales. Stan James is a reliable bookie offering a trustworthy gambling experience that is both secure and safe.
According to the rules in their licensing agreement, Stan James have to:
Make sure that all of the activities offered on their website are fair and transparent to all involved people
Ensure that all players having a gambling addiction problems, while using the services of their site have access to information regarding how to fight these problems.
Make sure that any person who is below the legal gambling age is prohibited from betting on their website until he or she reaches the necessary age.
Review of Stan James' markets
Stan James is very popular in the UK, both as a high-level online bookmaker. As a consequence, they have a loyal customer base, built over the last decade, and they are offering a big range of various markets so they can keep their users happy. They offer the following sports online: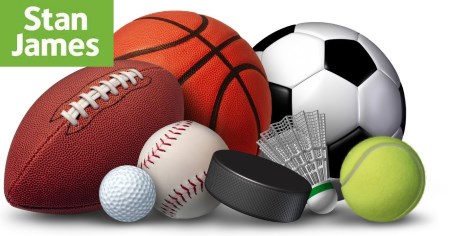 Rugby league, rugby union, football, horse racing, cricket, tennis, golf, American football, basketball, darts, athletics, greyhound racing, snooker, beach volleyball, beach soccer, baseball, Aussie rules, MMA, boxing, bawls, futsal, cycling, cyclo-cross, hockey, handball, Gaelic football, Olympic sports, ice hockey, hurling, squash, skiing, motorsport, pool and volleyball. Stan James also provides markets for many television programs and novelty bets as well as politics. Let's proceed with our Stan James review.
It is obvious that the choice of sports provided by Stan James is wider than those of most other internet bookmakers and since this operator is not one of the largest players in the field, this is certainly something helping them reach a high score in our Stan James review.
When you make a comparison of the sports offered and the total number of wagers per event provided by Stan James to a bookmaker such as Betfred who have a better reputation and larger market share, Stan James simply embarrasses them.
However, the Stan James's in-play section lets them down and takes them out of the A+ and also the A rating in general. This is because besides getting the score in the ongoing event you get too little aside from odds. You are not provided stats and there is no graphic indication of the current situation of play, in fact, there is no any indication. If you, for example, take a look at the Bet365's live suite it absolutely beats Stan James in all aspects. And this negative side should be mentioned in every Stan James review.
In order to get to the Stan James' live betting section, just click on the "In-Play Diary" tab on the sidebar on the left and it will bring up all of the currently happening events, as well as future ones, so that you are able to easily navigate to this event that you are interested in.
The live suite by Stan James has been thoroughly altered lately and we do not understand why it has not been updated to a state, where it could appropriately rival the largest bookmakers in the field. Since it is much better than before and it comes with an additional live streaming that is an absolute plus, but overall, we had to score Stan James down when it comes to this section.
The Stan James's live streaming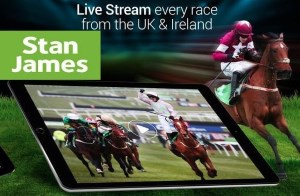 The live streaming service that Stan James offers is good and new but unfortunately, it is provided only for horse racing. You are able to observe any race on Racing UK or At The Races on their website with the only requirement that you have placed a minimum bet of one pound on the particular race.
It is a positive thing that Stan James provide this, but again the absence of other sports being offered via the live streaming service positions them firmly in the B rating section, which means good, but not the best available. Let's proceed with our Stan James review.
Currently available Stan James promotions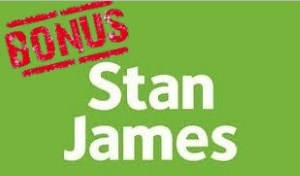 Stan James, similar to the other prominent players in the internet gambling industry, provide regular promotions to attract new customers to their website. The current promotions are:
Twenty pounds free bets for all sports – you are able to claim twenty pounds free bet when you sign up at Stan James. Simply register and wager ten pounds at 1.80 odds(odds explained) or larger and lose or win you trigger a twenty pounds free bet.
Just a second – you can back any player of your choice to score first in a Scottish or English league match showed on television and in case the same player nets second instead, you will receive your stake refunded.
Best odds guaranteed – this promotion applies to all UK and Irish horse racing. Take a price on any horse, and in case it goes off at larger odds than you can get paid out a bigger price.
Happy hour – applies to horse racing – each Saturday between eleven and twelve, Stan James offers you the top prices in the field for all available horse races. Let's proceed with our Stan James review.
The free twenty pounds bet by Stan James
You can get up to twenty pounds in free bets – it is available when you open a new Stan James account. Stan James wants to award users with their new account offer, and you will receive your free twenty pounds based on your initial wager with them. Take a look at how it works and claim your full twenty pounds for free:
The initial thing you have to do is to open an account at Stan James. This would take just a few minutes, but you need to provide some personal information.
Once you have opened your account, use your chosen method for deposit to fund the account with no less than ten pounds.
Now, since you have got a little amount of cash in your account, you have to place a wager of ten pounds on any market that you prefer with odds of 1.80 or more.
Right after you have set your ten pounds at odds of 1.80 you will then trigger the twenty pounds free bet offer which within twenty-four hours will be in your account – in most cases, it happens immediately.
So now you have the following thirty days to place the free ten pounds bet any market of your choice. You are not going to get the stake back with any winnings you get.
Stan James
Stan James

Rating:

3.4
Please, keep in mind that all bets that could qualify have to be made at 1.80 or bigger odds. There are full terms and conditions applying to the offer.
An explanation of the B rating
Each time we review a website, we give the bookmaker a grade with a rating that could be between A+ and F. We think that this Stan James review has proved that this bookmaker is worth a B rating. In other words, it is quite the stable internet bookmaker, but on the other hand, they lack the bonuses, promotions, and features needed, in order to be graded any higher grade.
Stan James is quite good when it comes to the variety of sports they offer and the total number of markets provided for an event. They also have a decent live streaming service, but it is lacking in-game statistics, and their live streaming is only available for horse racing, and this is a major negative point for them.
Another quite a big problem and also a reason why they do not rank higher is that they only provide quite a small free bet bonus to their new users – ten pounds and they are not currently running a broad variety of promotions. In addition, their promotions cannot compare to the money back specials offered by Paddy Power or for example, the football odds and promotions at Betvictor.
Approaching the end of our Stan James review, we should say that overall, Stan James is quite a substantial internet bookmaker who will take care of your funds and offer a secure and safe environment for you if you want to bet sports on the web. On the other hand, you can discover better value at other bookmakers.