In regards to payment options, we have done a comprehensive research for this page and have come up with a list of various ways you can make a deposit at internet bookmakers. We have also compiled a list of websites which accept the various payment kinds offered.
In this section, you will see the various deposit options in three different categories: debit/credit cards, payment e-wallets and other. All are listed in alphabetical order and each page shows which websites you can make a deposit at when you use your method of preference.
List of Deposit and Payment Options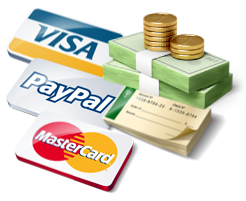 Here you can see a list of the different options for deposit covered on separate pages. If you would like to select a certain website which accepts a certain deposit kind you will find these pages very useful.
Provided that there is a great number of various ways to make a deposit we considered that it would be a great idea to offer you a list of the most convenient deposit ways available. We think that of all the debit and credit card options for deposit a MasterCard or VISA is the best and regarding the payment options of e-wallet, Paypal, Neteller and Skrill (Moneybookers) all provide equally decent service.
MasterCard – VISA
Listen to our advice and you will see that if you make a deposit by either payment card MasterCard or VISA, the process is very simple, your funds immediately become accessible and you can make withdrawals quickly. In addition, there are no extra charges or fees for the transactions and they are all protected by the top internet security systems.
Making a deposit by payment card MasterCard or VISA is pretty much the same as when you make online purchases. Once you open your account, you have to enter your name, also the complete number printed on your card, the expiration date, in some cases the start date and also the security number printed on the back side of the card. Then you select the amount of deposit to your account and then you click on confirm. In just seconds your funds or payment will appear in your account and you will be able to wager with them. Paying through a mobile device is possible as well, when using the right app.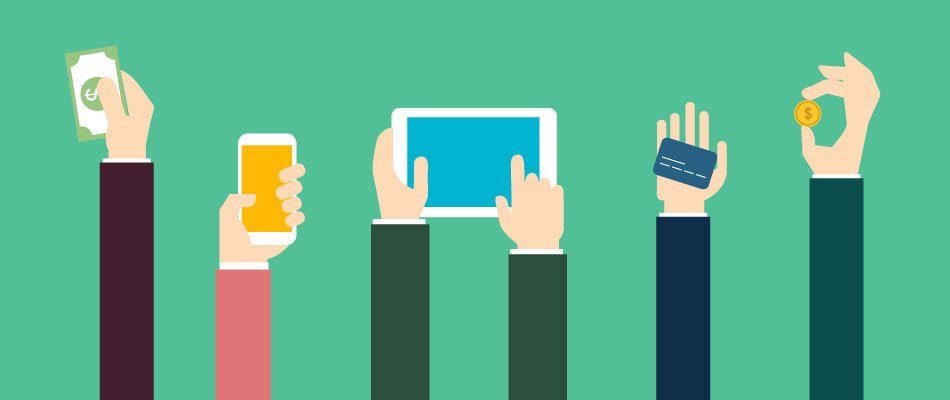 In regards to payment options or withdrawals by payment card MasterCard or a VISA, if you don't use a credit card, it is very easy. You can process the withdrawal and the website you are making a withdrawal from will make funds credited back to your bank account. The process most often takes up to forty-eight hours and once finished, you will get your money back and will be ready to spend them.
Bear in mind that if you actually use a credit card then you need to select another bank method for withdrawing because you will be allowed to make a withdrawal back to your card for the same amount as the amount of your deposit. Enter the site reviews to learn more.
Paypal, Neteller and Skrill
If you have a preference towards the additional protection of payment options or depositing by e-wallet, then actually there is not much difference between Paypal, Neteller and Skrill. Most of the bookmakers accept all of them and making a deposit into your account will again happen immediately after you enter your personal details and choose the amount of deposit. The most generous operators will provide you a bonus.
Making a withdrawal from your account after depositing when using an e-wallet will most likely require a little more time for processing than withdrawing from a debit card but you will not be charged any fees and it will be completed in less than seventy-two hours. Once the money enters your e-wallet account, you can do as you please with it.
The only thing that needs to be considered when you use a payment e-wallet service, is the fees charged for the account's using. Paypal are probably the worst in regards to completing various transactions and you will be charged a standard five pounds fee for withdrawal by Neteller each time you make a withdrawal. With the e-wallet option, you have enhanced protection and it is quite easier to transfer funds around but there are additional fees.
Check How to Pay when Making a Bet?
Free Bets – Bookies Meet Their Match (

Beat the Bookies at no Risk

)
Payments and Credit card Processing ( More Information at Paylane)